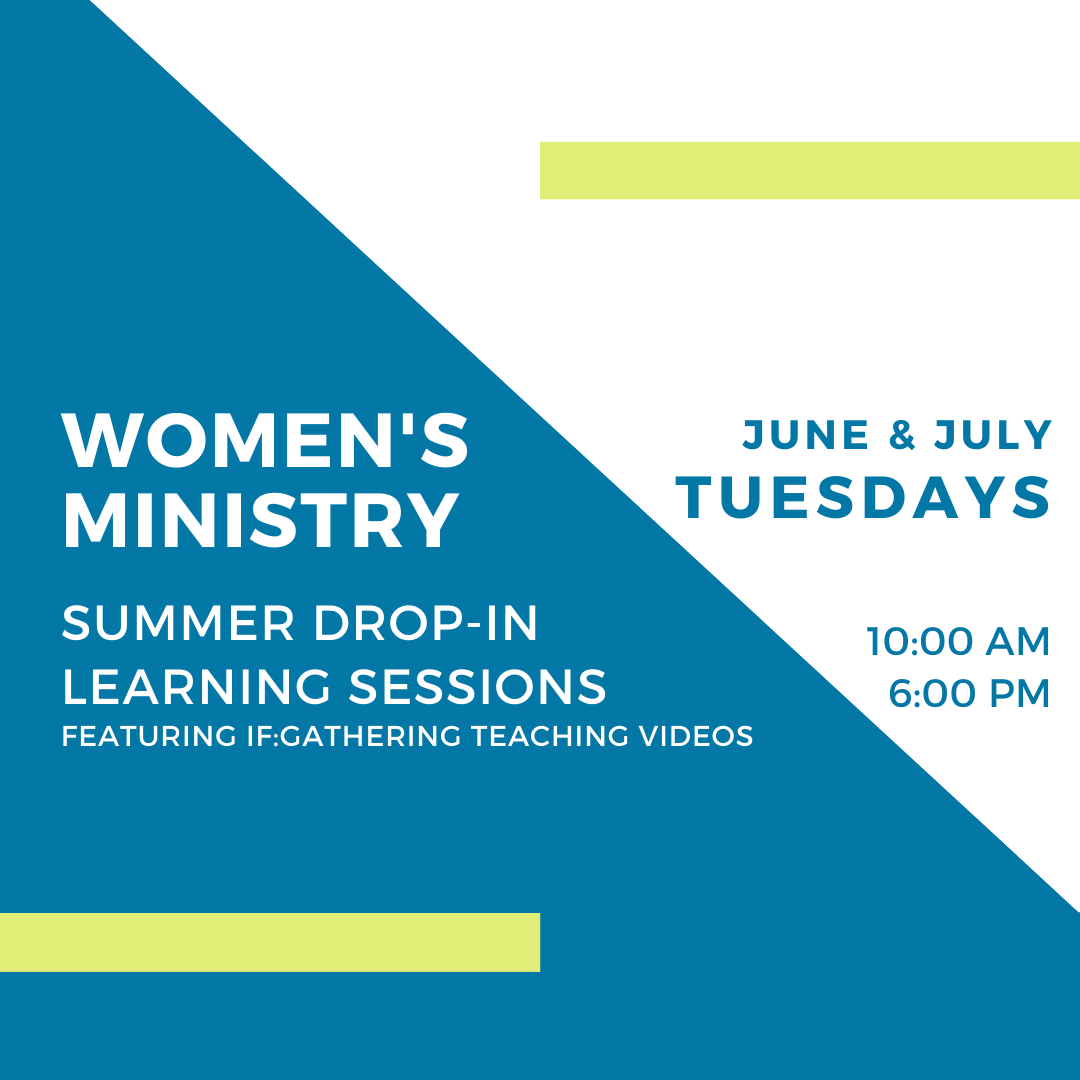 June 28, 2022 12:00 am
June 28, 2022
Contact:
You are invited to gather on Tuesdays for "drop-in" learning sessions, featuring teaching videos and breakout sessions from this year's IF:Gathering conference.
The morning sessions will be at 10 am in the library and the evening sessions will be at 6 pm in the Fellowship Hall.
The content will be the same at both and all sessions will be held in the Fellowship Hall. Contact Christa Cordova at
christagcordova@gmail.com
with questions.