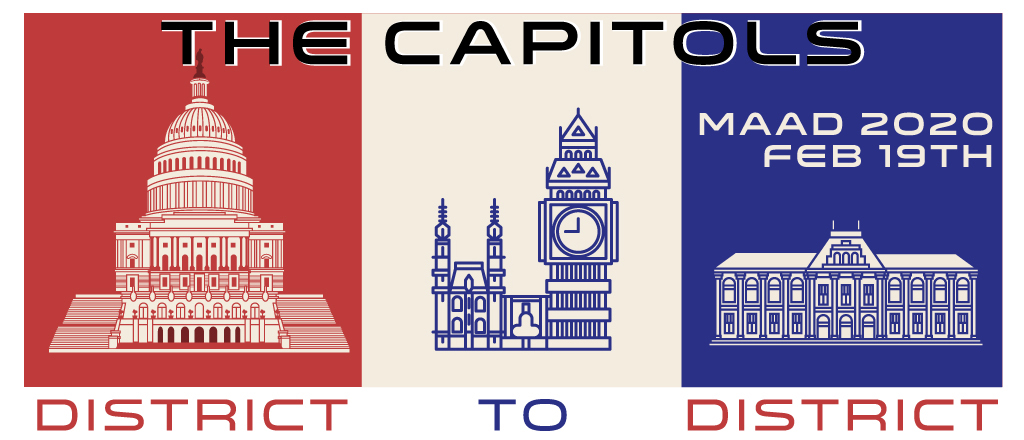 MEAL & A DEAL (MAAD) 2020
Do you ever get the feeling of deja vu? That feeling that you've done this before?
Well, become a believer because YES we've done this before and it gets better every time!! It's the event with a purpose that we look forward to all year, Meal and a Deal! Many years ago, a few imaginative people dreamed up this event to support youth missions. It was a great idea that has met the test of time.
Things have changed in the decades since the first MAAD. Our students are traveling all over the USA, serving coast to coast and beyond. The first youth foreign mission was to Juarez, Mexico in 2003 to build houses with Casas por Christos. Brookwood youth built two small cement block homes for people living in shabby, corrugated tin lean-to's. Next it was Australia for a few years, then Spain, and now, Cape Town, South Africa. Building a strong relationship with the staff of Living Hope in Cape Town has been a beautiful thing to watch. Several of our students have interned with Living Hope and continue to do so. Our former Youth Minister, Austin Keim, and wife, Kelsey, have joined the staff as missionaries. This relationship has also grown into an adult/family trip every few years.
The 2020 MAAD theme is The Capitols - District to District because our students will serve in D.C. and those going on to Africa will spend a day-long layover running all over London at break-neck speed before arriving in Cape Town.
Here's what to expect from Meal and a Deal 2020:
Dinner service begins at 5 pm; $10 adults/$5 children under 12
A great dinner! Smoked Pork Butt, Mac & Cheese, Roasted Corn & Black Bean Salad, Slaw, Corn Bread & a variety of extra special desserts.
Teacup auction which we like to call The Capitol! 20 bids for $25 from 5-6 pm
Silent Auction from 5-6 pm
Secured Childcare for babies - 4 years and special fun in the SOC for children K-4th grades
Live Auction begins at 6 pm. Mac Halcomb & Larry McCutcheon will be our Masters of Ceremony.
We don't want to give it all away but we promise a few more surprises to come! For now,
SAVE THE DATE! And of course, if you have anything you'd like to donate for any of these auctions, please contact . We can sell it!!!
We can't do it without you! See you February 19th.