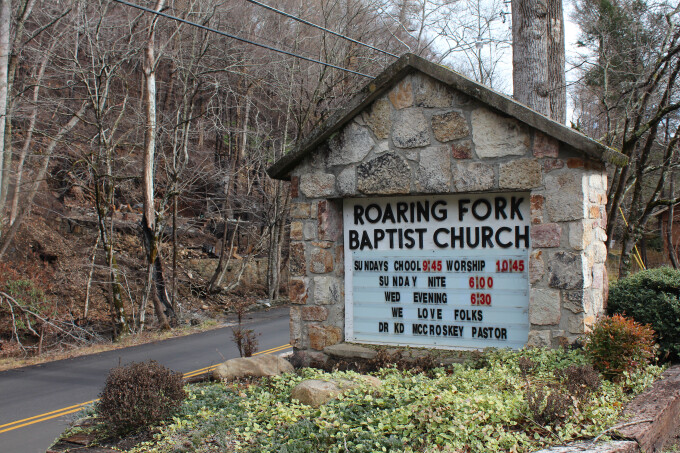 Please join us as the Lord's plan for us unfolds:
Builders for Christ will serve the Lord in Gatlinburg, TN. this summer.
November 29 the door closed to our Ohio Project. The church in Ohio decided to focus on missions instead of a new building. We applaud their decision.
November 28 - Gatlinburg was engulfed in flames – Roaring Fork Baptist Church was destroyed
14 died, 191 injured, over 2,000 structures damaged or destroyed, almost 18,000 acres burned
December 6 we start inquiring about Roaring Fork Baptist Church which lost two buildings: Sanctuary and Family Life Center and 7 members lost their homes and everything they owned
December 17 we spoke with Roaring Fork Baptist Church Leadership
December 22 four members of Builders for Christ drove to meet with Roaring Fork pastor, key leaders, architect, and builder – by that evening, it was apparent the Lord had brought us together
Jan 13 the leader of 300 volunteer builders – who had lost their project for the summer, contacted us, and came to the Jan 14 meeting
Jan 13-15 eighteen members of Builders for Christ from 9 churches and 5 states met with the entire Roaring Fork Leadership and we all agreed to work together to build a Sanctuary and a Family Life Center
TRAVEL SCHEDULE
Early Saw team departs Birmingham, Thursday, May 18
Regular Wall team departs Birmingham, Saturday, May 20 return Saturday, May 27.
Memorial Day is Monday, May 29
Approximate square footage 13,000 Sanctuary/Classrooms/Offices and 9,000 family life center
We plan to take mini-vans (no need to fly). It is a 5 hour trip - including several stops.
There is limited parking at the jobsite and at the hotels – riding together is important.
Click here to view photos from this trip.
Go to the following link to see a video (made by one of their members) about the Roaring Fork Baptist Church Fire. It is 8 minutes long. Take the time - watch the whole thing. You will see their beautiful church, the fire damage at the church and the surrounding area. Also shows the metal building where they now worship.
Greg Womack