Builders for Christ - Roaring Fork Baptist Church - Construction has started!
Last week members of Brookwood Baptist Church (BBC) and others traveled to Gatlinburg, TN to begin the construction on the Roaring Fork Baptist Church. This has been a rainy first week of construction but that doesn't stop the work that has to be done. We are so thankful for the ones that have gone and made it back safely. There are still BBC members there helping as the construction continues.
Here's a group photo of our BBC members.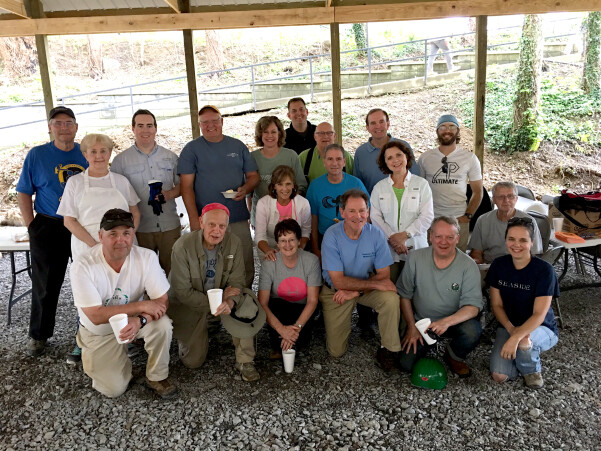 BBC members and others enjoying a lunch break.