Update as of October 15, 2021
Update as of August 13, 2021
Dear Brookwood Members,
As you are probably aware, the COVID-19 pandemic has worsened considerably in our community in the past few weeks. Unfortunately, we've had some positive cases in recent weeks, so has every other church in America.
The pastoral leadership sought advice this morning from the physicians who have been advising the church through this crisis. Their unanimous advice was that we, consistent with CDC recommendations, should require that everyone (ages 2 and up), vaccinated or not, wear masks inside all church buildings, starting Sunday, August 15th.
The Church Coordinating Committee (CCC) has been contacted and a majority replied with their support. Other area churches, businesses, and schools have recently made similar decisions to reimplement covid safety protocols.
This decision is not taken lightly, but given the increased risk, we must do everything we can to keep our members and our community safe.
We hope to see you in worship this Sunday, but as always if you feel uncomfortable attending worship for any reason, please join us online via Livestream. Please continue praying for our congregation and community, especially those in healthcare and in the school system. May those hospitalized and their families experience God's strength and healing.
Grace and peace,
Blake
Update as of May 15, 2021
Dear Brookwood Members,

Throughout the course of the COVID-19 pandemic, we have sought to follow CDC guidelines in order to help keep each other safe. We have been successful in doing so. While we have had several cases of COVID among our members, there has been no known spread of this virus within Brookwood Baptist Church.
I am deeply grateful for our members' adherence to the safety protocols since we resumed indoor services in October of last year. You took responsibility not only for your own good health, but for that of the community. And that's what loving communities should do.
It is encouraging that the COVID cases have decreased, along with deaths and hospitalizations, both locally and nationwide. In addition, many are now fully vaccinated.
In consideration of the CDC's new guidelines published this week and after consulting with our physicians on the advisory team, we are happy to announce the following changes in safety protocols:
Worship
For those vaccinated:
Distancing measures in the sanctuary have been removed. Masking is no longer required.
If you are not vaccinated:
We would encourage you to continue to practice physical distancing and mask-wearing.
Sunday School
For those vaccinated:
Distancing and masking are no longer required.
If you are not vaccinated:
We would encourage you to continue to practice physical distancing and mask-wearing.
Sunday Schools may choose to setup and operate as they determine best. Many adult classes are (or will) meet in a hybrid format, with some in-person and some zooming. We anticipate all classes resuming within the next several weeks and the current plan is that each class will return to its pre-COVID location.
Anyone who wishes to continue to mask and/or distance should feel free to do so. And it should go without saying, we will all respect those decisions, as we would want our decisions to be respected.
Children
Children not yet vaccinated need to continue to mask.
As a church, we are deeply indebted to Drs. Jim Isobe, Stacey Gilbert, and Greg Davis for their thoughtful and wise counsel over the last 15 months. I have no doubt their courage to make unpopular decisions benefited our community and quite possibly, saved lives. How does one say, "Thank you," adequately for such a service?
We will continue to Livestream our services and appreciate Stephen Rhea for his excellent work. Many thanks to Jim Giffin and all our staff who have worked tirelessly to implement new technology including Zoom meetings and our new Church App to keep us connected. We will continue to offer zoom meetings for those committees wishing to meet virtually or in a hybrid format.
May we pray fervently for those nations where COVID continues to create a crisis.

Grace and peace,
Blake
---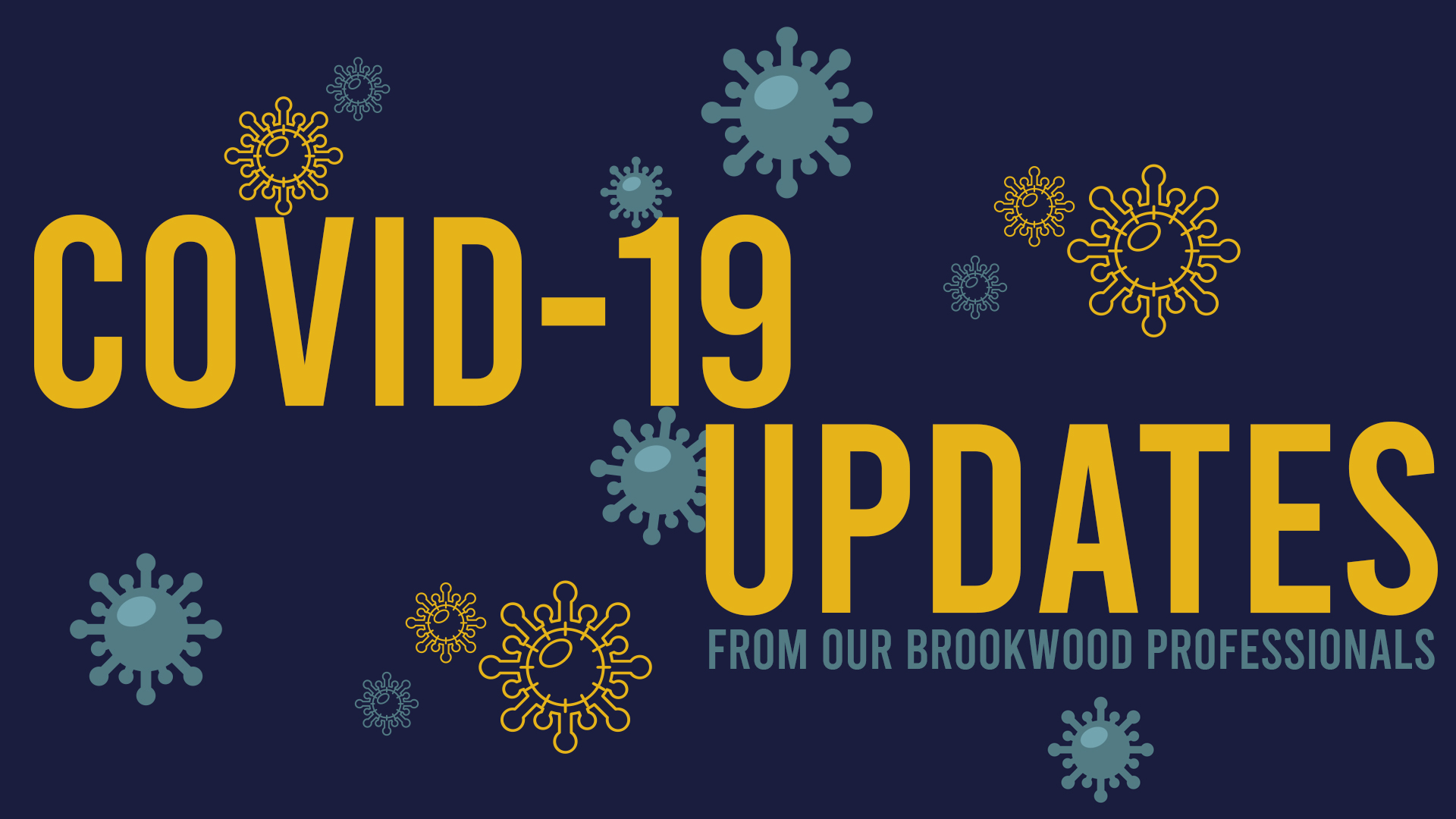 UPDATED AS OF DECEMBER 9, 2020
---
---
UPDATED AS OF SEPTEMBER 9, 2020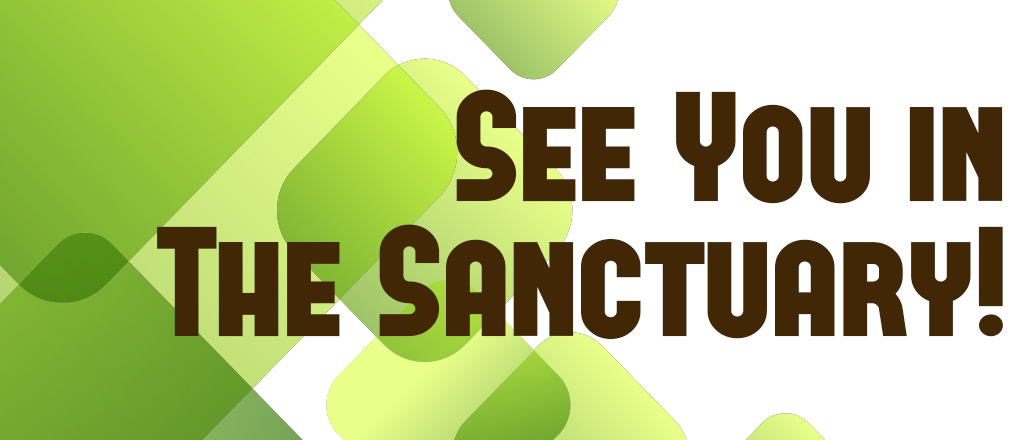 We are planning to be back in the Sanctuary
for Sunday morning Worship beginning October 4. Masks, social distancing, and advanced registration will be elements of our new normal. Watch the Brookwood Bridge and check this page for details as plans are finalized.
---
UPDATED AS OF JULY 17, 2020
---
UPDATE APRIL 28, 2020
COVID-19 Update: At present, our Sunday worship will be broadcast online through the month of May.
Jim
March 2020
Until further notice, we will abide by increased restrictions.
This means we will not gather for any public worship, meeting, or assembly of any kind. Beginning this week, Jim, Keith, Stephen, and Brian will be piloting us over to full remote services. We will broadcast it at the same time on Sunday morning, (which we really want to keep doing to maintain our shared Holy Ground). But it would be available later if you want to see it again. Also, it opens the opportunity to hear from multiple members singing, reading, sharing, praying, etc. And do be praying as we work hard this week to get this adequately ready to do our first run on Sunday, March 29th!

For now, Ministers and Staff will be working much more on the remote side, though some will need to enter the church building to tend to a few essential on-site operations. Pray for us as we continue to fine tune our effectiveness in serving our Beloved Brookwood Family!
Grace and Love,
Jim