Children's Ministry
Brookwood Children's Ministry strives to provide children with fun and engaging opportunities to hear the gospel, the good news that Jesus is Lord.
Mark 10:14 says "Let the little children come to me. Don't keep them away. God's kingdom belongs to people like them."
The children of Brookwood are an important part of our church and we want to enable them to grow in their faith and be lifelong disciples of Christ.
---
Sunday MORNINGS
1st/2nd Grades| Chapel Room A-206
Renita & Doug Rigney, Allison & Stephen Stallcup, Susan & Greg Womack
3rd/4th Grades | Chapel Room A-205
Tasha & Brandon Davis, Alicia Roberts, Mallory Pritchard
AVE 56 (5th/6th Grades) | ATTIC
Wendy & Mark Feild, Jaime & Chris Williams, Desiree Key, Tami Thompson
10:30 a.m. Worship with parents
Children's Worship - All children, grades 1-4 will be dismissed during the latter part of the worship service, and will meet in the chapel for Children's Worship on the 4th Sunday of the month.
Sunday nights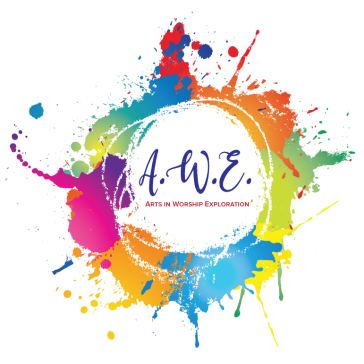 A.W.E. (Arts in Worship Exploration) | September 8th, 15th, & 22nd, Oct 6th, 13th, & 20th, & Nov 3rd, 10th, & 17th
For kids Grades 1st - 6th
Hebrews 12:28 Since we are receiving a Kingdom that is unshakable, let us be thankful and please God by worshiping him with holy fear and awe.
Definition:
A good definition of worship arts is: An expression of adoration in any creative activity. Most would immediately think of singing as the way to express adoration for our amazing God, but it is so much more. Worship is creative. It should encompass the use of all our gifts. We want to teach our kids that worship is a way of life and a way to give glory to God in whatever gift or talent He has given us. It is giving what we value to God—whether it is a song, a drawing, playing an instrument, or writing a poem/litany/prayer—for His use.
Purpose:
Its purpose is to develop the next generation of kids to be life-long worshipers and worship leaders. It is a very hands-on ministry, and we believe strongly in the eternal value of every child. We want to help our kids discover a passion for worship and also to help them develop skills in their areas of artistic interest. It is the church doing what it does best, as our various members pass along their skills and values to the next generation, so that they too can sing the praises of our awesome God.
WednesdaY evenings 5:45 -6:45 PM
Bible Skills & Thrills
1-6th Grades - Chapel Classroom
Judy Bryant
Minister to Children & Their Families

205.967.0441 ext. 230