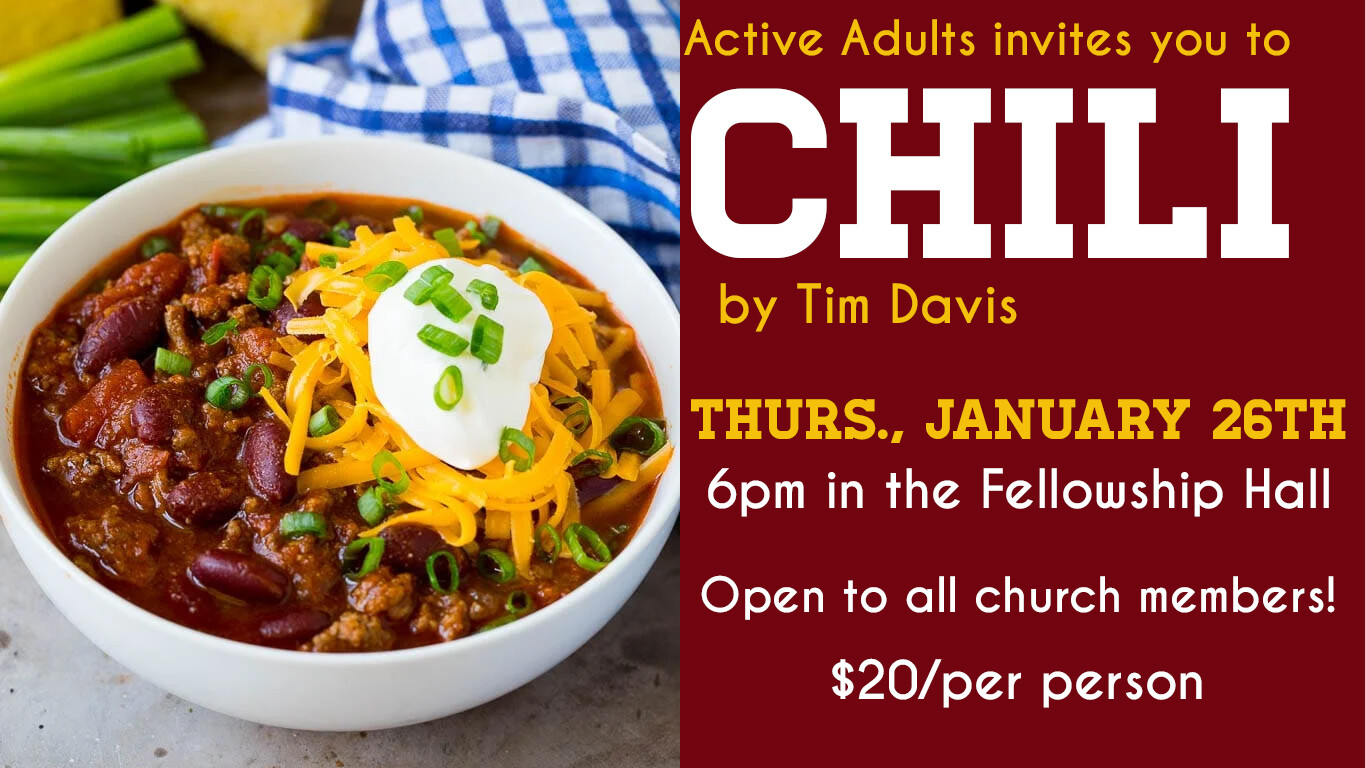 January 26, 2023 12:00 am
January 26, 2023
Contact:
OPEN TO ALL CHURCH MEMBERS!!!
Our own Tim Davis and his Law partner will prepare their award winning chili that won the Birmingham area chili cook-off last year. We will also have Jim Phillips Humorist, Storyteller, and Alabama Historian to tell us stories about Lost Treasures of Alabama.
In the Fellowship Hall starting at 6:00pm. Cost $20/per person.
Please let us know how many will be attending by registering below.