Quarterly Business Meeting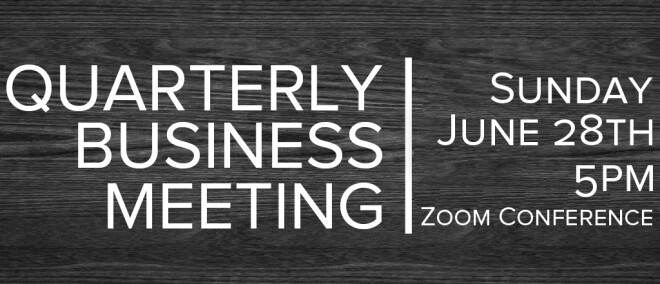 Sunday, June 28, 2020
BBC QBM VIA ZOOM
The meeting begins at 5 pm Sunday evening. To join the ZOOM meeting, follow these simple steps:
Click here

t

o join the meeting

Type in Meeting ID: 87522063059

Password: QBM (case sensitive)
Once you have join the meeting you can return to the website to get the QBM agenda with the attached reports. CLICK HERE for those.