Thanksgatherings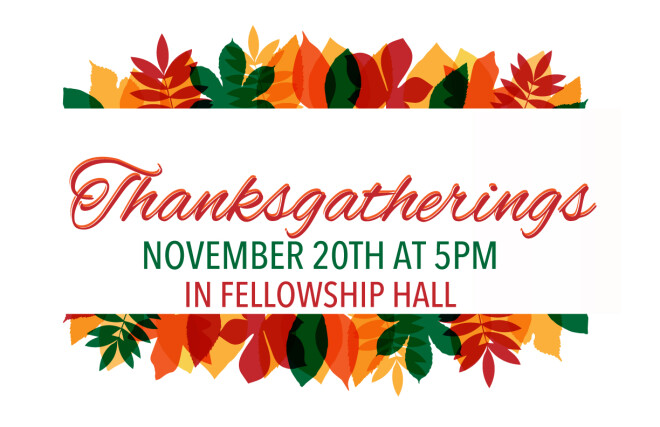 Wednesday, November 20, 2019
Thanksgatherings
The season of gratitude is upon us, and this year we are taking our celebration of Thanksgatherings to a new level!
We invite our tribe to connect with our True Vine brothers and sisters on Wednesday, November 20, 5 pm, in the FH. As always, this will be a time of worship and fellowship but this year we will be all together as we offer thanks and praise for all good gifts from our generous God.
A light supper will be served and we ask you to bring desserts.
Sign up in the church foyer Sunday.
Contact Mary Jane or , 967-0441.