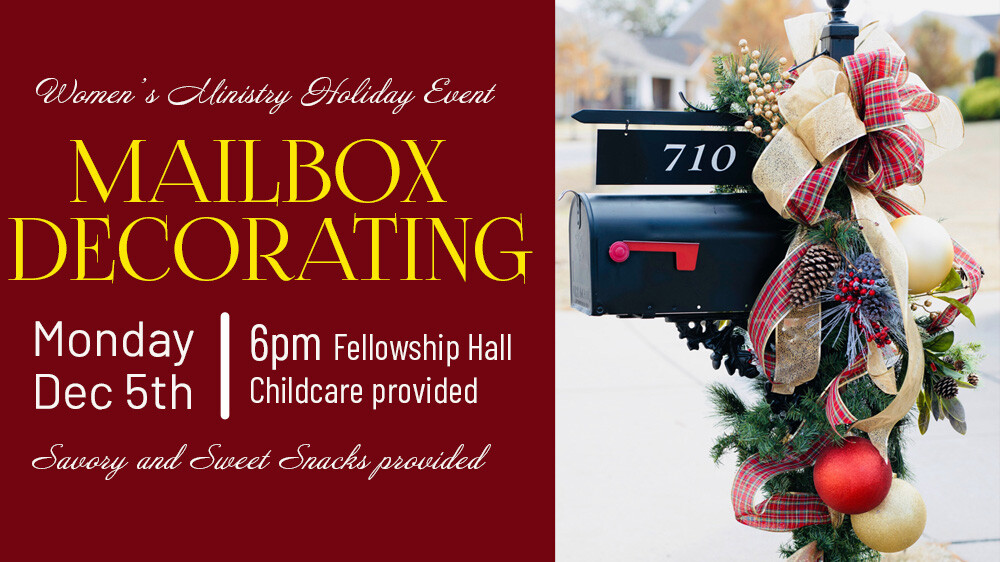 December 5, 2022 12:00 am
December 5, 2022
Contact:
Come design your own fresh arrangement to take home and decorate your mailbox for Christmas!
Our own Charlotte Coggin will teach us her well known skills and guide us as we create our own mailbox decor. You'll have the most festive mailbox on the street! (Don't have a mailbox? Yours can hang on the door!)
When: Monday, December 5th
Time: 6:00
Where: Fellowship Hall
Savory and Sweet Snacks provided
Limited space so you must sign up! (SPOTS HAVE NOW FILLED UP, IF YOU WOULD LIKE TO GET ON THE WAITING LIST PLEASE CONTACT THE CHURCH)
Childcare provided. More details to come.