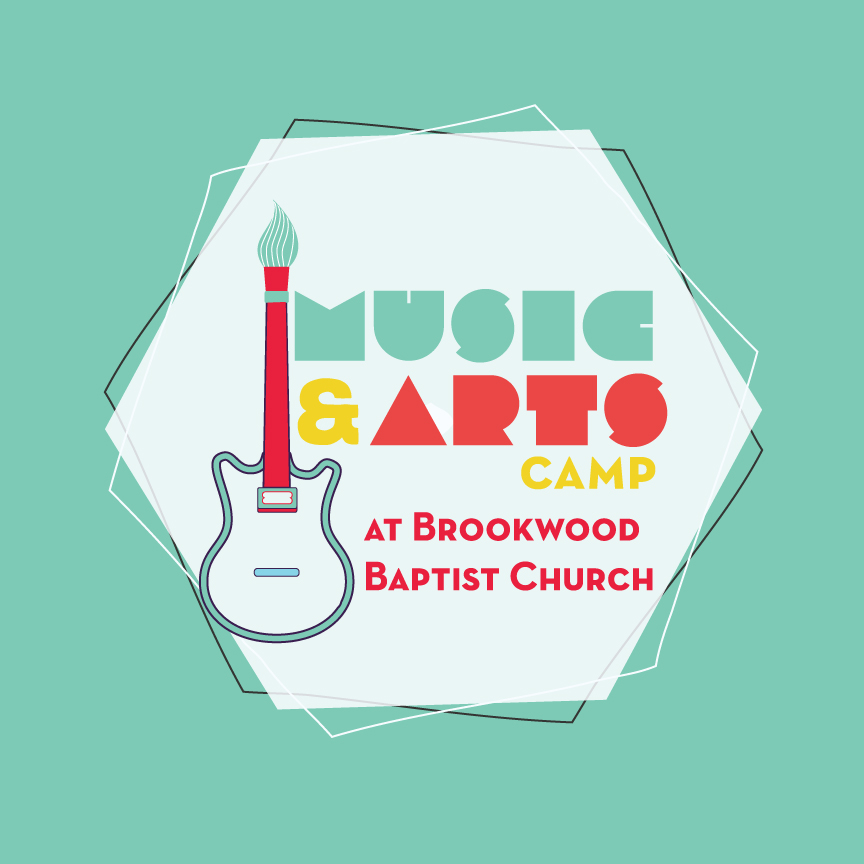 MUSIC & ARTS CAMP 2021
Completed Kindergarteners through 6th graders.
July 26th – 30th
It's back! Music & Arts Camp 2021 at Brookwood Baptist Church. You don't wanna miss out, so register NOW! Slots are filling up! The camp is Monday through Friday, July 20th-24th. Times are 9 am-3:30 pm Monday-Thursday and 9 am-1:00 pm on Friday. There will be a special presentation Friday night, July 30th TBD for all the families followed by an ice cream social.
$175 for first child / $150 for additional children.The fee is due with registration to hold your child's spot. Should we be required to cancel camp for any reason a full refund will be given for each camper
Before and/or After Care is available:
Before & After Care $85 per child
7:30am-9am | 3:30pm-5:30 - Monday - Thursday
1pm-5:30pm Friday
Before Only $35 per child
7:30am-9am
After Only $60 per child
3:30pm-5:30pm - Monday - Thursday
1pm-5:30pm - Friday
---
Exploration Classes
Children will learn and present the musical/drama "Star Quest" and will choose 2 exploration classes such as robotics, interior design, art, D.A.N.C.E, etc. (full list somewhere??). Classes are divided into 'younger' (completed Grades K – 2) and 'older' (completed Grades 3 – 6). Class space is limited to 12 so please make a 1st AND 2nd choice for each session (and each child) in the appropriate age group. Each child will be registered for 2 classes which they will stay in throughout the week.
Advanced Art - explore a daily artist using his/her techniques
Beginner Art - explore a variety of art techniques
Blacklight Theater - tell a musical story with blacklight effects
Boomwhackers - learn rhythm by playing plastic tube instruments
Cooking - explore the 'art' of cooking from scratch
D.A.N.C.E - explore Dance as an Art to Nourish Children's Esteem
Filmmaking - create & edit personal videos
Interior Design – explore space planning, mood boards, material selection, and more for an indoor space
Martial Arts - explore the discipline of Tae Kwon Do
Photography - explore techniques for better photo
Robotics – learn about and create simple robots that move
STOMP - explore dance and rhythm through a combo of jazz steps and unconventional rhythm instruments such as brooms and metal garbage cans
---
Click here to register and don't forget to submit your payment through Venmo after you click the submit button.